Working Time
Mon-Sat 10:30 - 09:00
Sunday: Closed
Acne Scar Reduction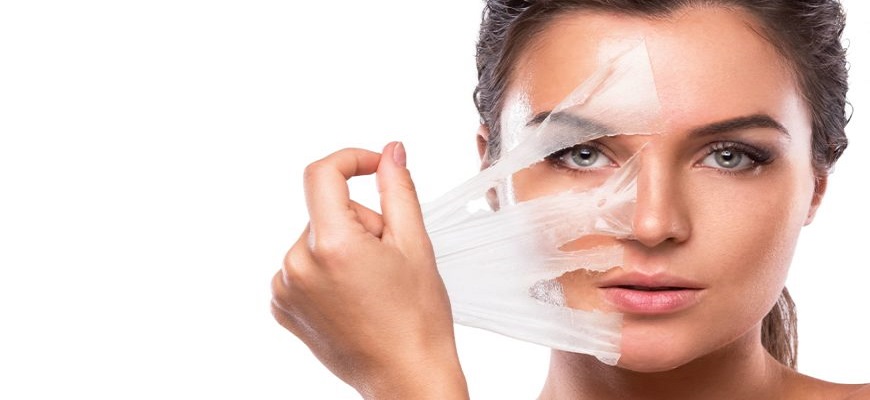 WHAT IS ACNE?
Acne is a very common condition that creats blemishes on the face due to clogging of skin pores. Acne not only affects face but also appears on back, shoulders and chest.
WHAT ARE SIGNS AND SYMPTOMS OF ACNE
The first sign of acne : Whiteheads and Blackheads.
Whiteheads/Blackheads :These are sebaceous follicles that are clogged. The ones that are covered with a thin layer of skin look white are called as whiteheads. The ones that are exposed appear black are called Blackheads.
Other signs of acne are…
Papules
Pustules
Nodules
Cystic Lesions
STAGES OF ACNE: AS PER SEVERITY:
MILD ACNE : Few blackheads , whiteheads and bumps.
MODERATE ACNE : More blackheads , whiteheads and painful pustules.
SEVERE ACNE : Many pimples , large , painful nodules.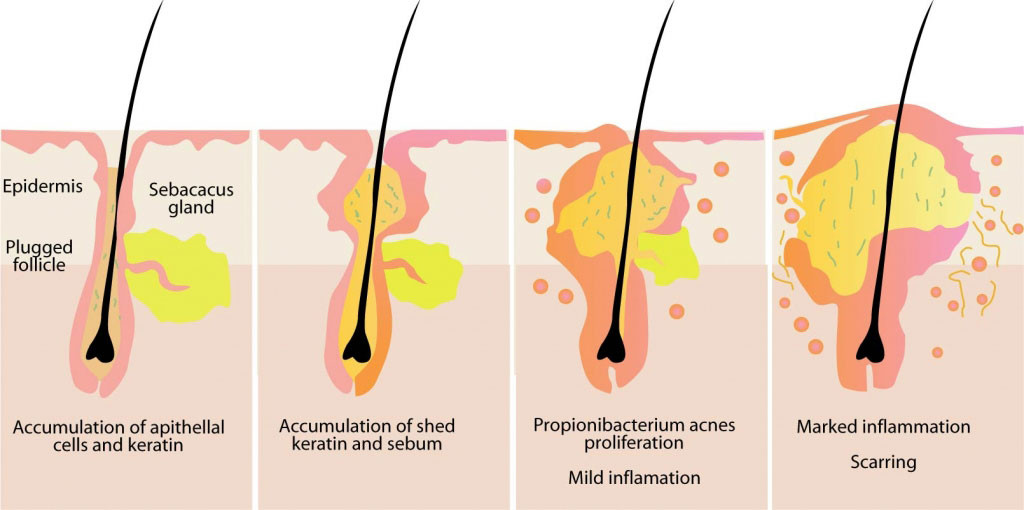 CAUSES OF ACNE
There are four main causes of Acne:
Over Production of oil (SEBUM) in the oil Glands.
Irregular shedding of dead skin cells resulting in clogging of the Glands.
Build up of Bacteria.
Breakdown of the oil by the bacteria into chemicals which then cause irritation and redness.
WHY IS TREATMENT NECESSARY ?
Best way of treating acne is to consult a Dermatologist as complications may arise if acne are left untreated.
MEDICAL COMPLICATIONS : If acne is left untreated it can become severe , and lead to permanent Scarring which is difficult to treat.
COSMETIC COMPLICATIONS : Prolonged and deep acne can cause Disclouration and permanent scars.
SOCIAL COMPLICATIONS : Acne can lead to low self Esteem , Depression and even social Isolation.
TREATMENT OF ACNE
Line of treatment would vary person to person as per the type of acne.
Evaluation and Management is essential to arrest the further progression of acne.
The medical treatment aims at controlling outbreaks and also scarring.
TREATMENT FOR SCARS LEFT BY ACNE
Deep scars as left by acne are treated by a dermatologist using light treatment lasers , chemical peels , microdermabration and surgery or a combination.
TREATMENT OF ADULT ACNE
Anti acne wash and a topical retinoid gel/ antibacterial gel
MEDICATION : based on test reports further oral medication may be advised.
WEIGHT : maintain an optimum weight.
EAT HEALTHY : go easy on diary products and carbohydrates.
EXERCISES : take up exercise to de-stress.
PREVENTING ACNE – DO'S AND DON'TS
Be patient
Avoid self medication and OTC drugs .
Non oily and non comedogenic products should be preferred.
Stick to advised treatment regime.
Avoid excessive washing of face as it may cause skin dryness.
Avoid heavy make-up.
Wear loose fitting clothes.
Wash your skin after exercising and heavy work.
Treat any dandruff issues as it may aggravate acne.